There is an ambitious project gathering central banks worldwide to digitize fiat currencies called Central Bank Digital Currency(CBDC). Digitizing money has become a concern of many central banks that are likely to halt the massively growing digital currency adoption. From now, you'd be more familiar with the "e currency" or CBDC term. eCurrency Investment is a major contributor to making this digital cash solution more accessible to more currency investors and users worldwide.
Ecurrency's CBDC Is Similar To Cryptocurrency
They're indeed similar but not the same. You must know that no centralized authority features cryptocurrency while central banks feature eCurrency'sCBDC. Both products run blockchain networks, but the permission status is different. Digital currency blockchain works without the authority's permission, where people can access the network and make transactions. eCurrency, on the other hand, has its structure of permission.
Central Regulation
eCurrency's CBDC supply depends on the central regulation. On the other hand, cryptocurrencies are regulated differently in regions and countries. Digital currencies are susceptible to price fluctuation and, therefore, have a highly volatile market. Ecurrency operates with central regulation that provides security against significant price fluctuation. The use of blockchain in eCurrency is tightly regulated where the central authorities make the regulation. To some extent, the CBDC initiative eCurrency wants to bridge the traditional fiat currency banking and cryptocurrencies.
Advantages Of eCurrency Investment
The major advantage of using eCurrency's CBDC is that you can reduce or even eliminate cash for diverse transactions. The centrally regulated and tracked network would ensure anti-money laundering standards strongly embraced in the use of eCurrency. For central authorities, eCurrency's CBDC cut out a budget for printing fiat money and allows straightforward yet efficient fund transfer. The adoption of eCurrency's CBDC isn't about resisting the centralized financial system just like the cryptocurrencies do, but to enhance it instead. E-currencies connect central banks and financial entities that clear the path of financial integration.
Disadvantages Of CBDC
Ecurrency faces challenges in the implementations. With people adopting eCurrency, traditional/commercial banks, especially in terms of services, can be passed. At this point, more people would be leaving the banking system as eCurrency's CBDC is widely adopted. The digitized version of fiat currencies would go globally, but the effects aren't apparent yet.
eCurrency CBDC Investment
No country has its digital currency through its central banks, and eCurrency doesn't launch ICO yet. Governments like China, Canada, Venezuela, Singapore, Sweden, Uruguay, and the UK experiment on CBDC. Even the initiator Bank of England still has not launched its CBDC.
As I write this article, there's still no way to invest in eCurrency's CBDC through an established exchange directly.
However, you can visit the eCurrency website to learn about the company and the promoted solution. Curious investors can contact eCurrency directly about how they can make an investment or join the project. You can download the whitepaper that explains detailed information about the CBDC solution they offer on the website. Take time to read and understand this proposal before taking any decision.
Ecurrency CBDC Scheme
In general, eCurrency offers three CBDC schemes you can invest in when it's launched, including retail, wholesale, and cross-border. Retail scheme refers to CBDC the central bank issues, distributes directly or through commercial banks. Also, transactions are through an ecurrency merchant or e-wallet system.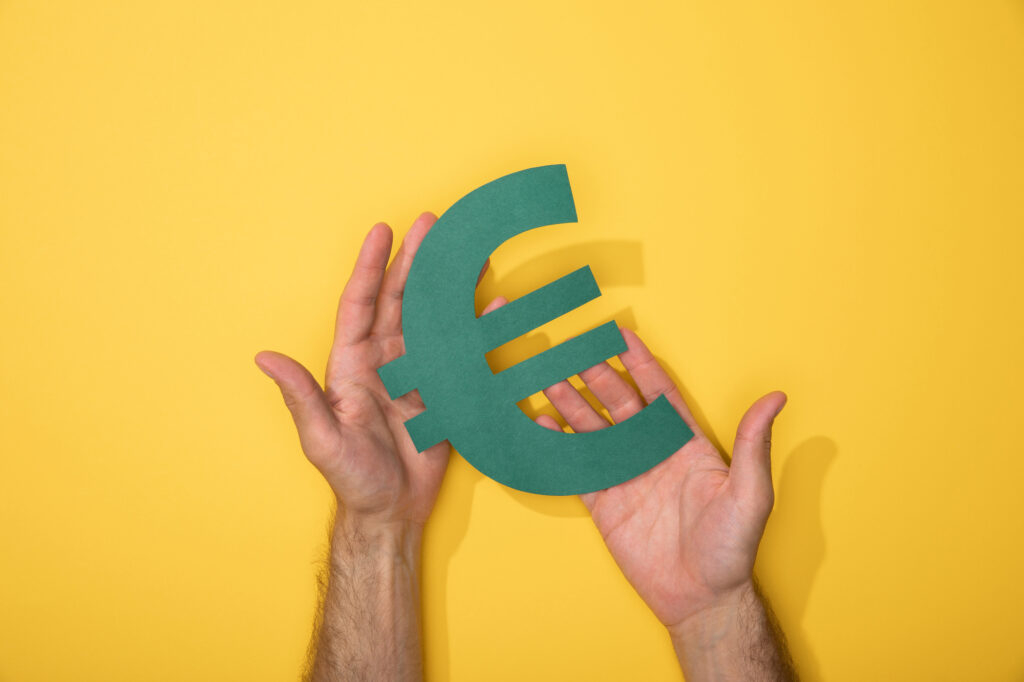 Wholesale scheme refers to central bank-issued CBDC distributed only commercial banks and transacted through commercial bank treasury operations. The cross-border scheme is the hybrid CBDC from any issuance authority, distributed commercial banks and transacted through commercial bank and forex operations.
Before Exit Read – 8 Facts to Know Before Investing in Bitcoin Stocks
eCurrency offers solutions through their advanced, fully tech-based CBDC initiative. These include upgradable security, layered cryptography implementation, ultimate privacy protection, and so forth. As predicted, the crossborder scheme also informs us of the future of eCurrency trading that we'd trade eCurrency's CBDC in the forex operations. It's entirely understandable since CBDC has no difference with fiat currency except that they do not print the currency.
eCurrency says on their website that their CBDC initiative and solutions are ready to deploy. If you want to join them for and before the deployment, you better make contact now. Otherwise, you can learn the whitepaper carefully to make an investment decision as soon as They deploy eCurrency's CBDC solution.
Digital Currency Investment
The proximity to this e currency investment includes the forex and cryptocurrency itself. eCurrency's CBDC is the digitized version of fiat currency that's issued on the underlying reserves. At this point, forex trading equals eCurrency trading, where you can trade different fiat currencies.
On the other hand, eCurrency uses the blockchain network in a centralized manner. You can have a similar experience live crypto trading in the exchange or trading platform.
However, digital currency investment is already familiar. It refers to exchanging, holding, and trading cryptocurrencies. Some popular cryptocurrencies include Bitcoin, Ethereum, Litecoin, Ripple, and so forth.
These digital currencies, as previously mentioned, are created and distributed through a decentralized system with a blockchain network and no underlying asset. Digital currency investment typically starts with purchasing coins in the exchange platforms while monitoring bitcoin charts for best trading opportunities. From there, investors can either hold their digital coins or trade them for other cryptocurrencies.
In the future, you may be able to trade your digital currency with CBDC. Unfortunately, CBDC wouldn't be likely to be adopted in western countries anytime soon. At this point, you can invest in cryptocurrencies like Bitcoins, Etherium, Litecoin, etc.
Verdicts
Investing in eCurrency's CBDC is taking part in strengthening the centralized financial system. Even though it would likely use a blockchain network, a centralized authority will control ecurrency, and it's pretty clear that eCurrency's CBDCs are all issued central/commercial banks. You can either choose one of three solution schemes to invest in eCurrency's CBDC.