As the cryptocurrency pioneer and the most prominent digital asset, Bitcoin has been attracting new investors in the past two years, right after its fall back in 2018. Today, the price of one Bitcoin translates to thousand of Dollars.
Know these 8 Facts about Bitcoin Stocks before Investing.
Many people start to invest in cryptocurrency future as the antithesis to traditional currencies and stocks. Today investing in digital assets or Cryptocurrency has become easier than in the initial years. There are currently tens of bitcoin investment platforms that allow you to exchange and trade bitcoin and other cryptocurrencies.
Whether it's holding or trading, investing in Bitcoin has become popular, especially among tech-savvy investors. Gone are the days where Bitcoind was considered a dark investment. Many consider similar to gold as a haven investment. No financial specialist can't even avoid a discussion of Bitcoin or Cryptocurrency in general.
What are Bitcoin Stocks?
Bitcoin is simply a digital currency where you can exchange without a bank, financial institution, or other third parties. Investing in Bitcoin stocks means purchasing them with your fiat currencies, commonly USD. You can complete transactions in no time and pretty much from anywhere on this globe.
You can earn investment gains from holdings and trades.
Bitcoin price may vary depending on where you purchase it, as even though there is an average market price, there is no such official price. Even though Bitcoin has crossed $40,000 per coin, you can invest in smaller units. However, investing in it is more than just looking for providers with competitive prices.
Despite its prospective financial returns, digital assets tend to be volatile. At this point, you should consider how does bitcoin stocks work before investing in ones. If we refer to Bitcoin's history, the Cryptocurrency's valuation would increase quickly and stabilize after a slow-stage downfall. You should acknowledge factors you should consider as an investor. Check what you must know before investing in bitcoin stocks below.
1. Decentralized System and Framework
The nature of Bitcoin is to work in a decentralized system, which entirely opposes the traditional fiat currencies like US dollars with centralized systems. Speaking of our traditional currencies, a central government, central bank, or other central financial institution dictates the structure. Its works under a decentralized framework supported blockchain technology.
You wouldn't have to go to a bank (in fact, you can't) to buy. However, you can exchange your fiat currency with it or other cryptocurrencies. From there, you can either hold for higher valuation or trade the bitcoin in the market paired with other currencies.
Since it's not under a central authority, any frauds or crimes through transactions are consequently out of government reach. It could be a downside of investing in cryptocurrencies in general, but more governments regulate their countries' digital currencies. On the other hand, investors should find a trusted Bitcoin exchange or trading platform to avoid fraud.
2. Blockchain Technology: Anonymity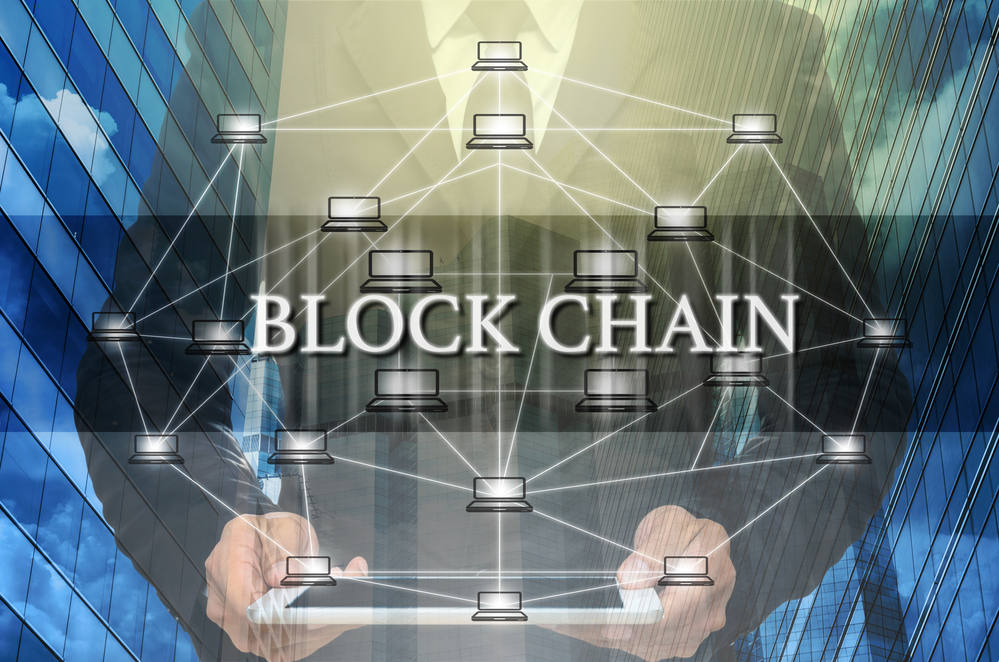 As previously mentioned, blockchain technology powers Cryptocurrency transactions. For example, Bitcoin, a digital currency, does not have a physical presence, so you can't touch it even if you buy it. The blockchain technology implementation doesn't require you to share information even when exchanging, trading.
Of course, you'd still have to open an account on the investment platform and link it to your fiat currency balance, whether it's a bank account, credit cards, or debit cards whenever required. However, you may not have an account book or printed receipts for your cryptocurrencies.
You transact with your Cryptocurrency through your wallet. There are various bitcoin or cryptocurrency wallets online that allow you to exchange and store your digital currencies. When using Cryptocurrency, you' do not need to provide personal information, so transactions are anonymous. No matter where you are, you can transact as long as you have internet and can access your wallet.
3. Bitcoin is a Cryptocurrency which is a Currency
Without a centralized authority, it doesn't make Cryptocurrency less than an actual currency. Many people become victims of disinformation and avoid Cryptocurrency being part of their investment portfolios.
It is a real currency, and you can exchange it with fiat currency and use it to purchase products, services, and other portfolios. Yes, even direct payment with Bitcoin is possible depending on the marketplace or platform you're using. You can make transactions directly to your wallet.
Decentralization is only an opposite system to centralization, but digital currency is real money.
Of course, direct transactions with bitcoin are still limited, but more companies now accept digital currencies as an optional payment method. These include Microsoft, Wikipedia, Newegg, Overstock, CheapAir, Express VPN, and many more.
For those companies that don't accept direct payment with Bitcoin, you'd have to do it indirectly. First, you can make a casual withdrawal over your Crypto balance into fiat currencies, including USD, EUR, GBP, etc. Second, you can redeem gift cards from particular providers with your Bitcoin if you don't want to exchange. Many companies now accept gift cards as payment.
4. Volatility is Real
It's not propaganda that digital currencies are volatile. Bitcoin and other cryptocurrencies could be unpredictable and unstable regardless of their popularity as modern investment portfolios. The volatile nature makes valuations of digital currencies fluctuate, unlike other fiat currencies, stocks, or other assets. Bitcoin Investment is unpredictable and falls under the "investment risks" category. However, it's not the end of investing in bitcoin or other cryptocurrencies.
We should go back to the investment basics at this knowledge point, especially when handling volatile assets. Holding or trading your bitcoin isn't freed from the volatile nature of the digital asset market. In terms of bitcoin investment, you should limit the amount of cash you can stand to lose over trading or exchange. Even if you use a brokerage service, you'd still have to decide the trading amount carefully.
Fortunately, Cryptocurrency was born in the information ecosystem, and there are currently bitcoin investment platforms with eligible features. Today, trading platforms come with comprehensive tools, insightful resources, and real-time market monitoring. They have features and services that help you make profitable crypto trading through their platforms for trading fees and spreads. At this point, you can set a target for your crypto investment and keep it productive throughout time.
5. Comprehend How To Buy and Sell Bitcoin
When you're planning to invest in Bitcoin, you'd need to comprehend Make Money Investing in Bitcoin and how the process of investment works. The most basic forms of Bitcoin investment are to buy and sell the coins. At this point, you'd have to find a reliable bitcoin exchange platform that is safe and secure. Investors should note that Bitcoin or crypto sites may have slightly different procedures for buying and selling digital coins. Each of them may also require various payment methods and charge different amounts of fees for the transactions. Compare those platforms and choose the one that you feel most secure and comfortable using.
Consider what you'd do with the Cryptocurrency you buy. You can trade your coins in a pair with other currencies; then, choose the one that provides a trading platform. It's highly advisable to choose the one that offers a demo account to try out how things work and research tools, educational sources, and other leverages. Planning for crypto trading also means checking the available currency pairs in the platforms. Despite providing you with a financial advantage, the platform should have top-notch security against cyber attacks.
6. Manage Your Bitcoin Wallet Content
Government powers do not determine what happens with Cryptocurrency. At this point, the security of cryptocurrency holding, trading, and any transactions would depend on the exchange platforms and companies you're using. Every investor should note that crypto sites have been targets of cybersecurity attacks for years. Even though popular sites have successfully recovered from attacks and applied advanced security, threats are still there. While major system attacks have decreased in number, hackers have been targeting crypto exchange accounts for years. We should assume that no matter how sophisticated the platform is, your digital assets are still vulnerable.
It doesn't mean that bitcoin investment is not legit. We encourage you as crypto investors to be cautious in any form of transactions or activities using digital currencies. Aside from the security provided the platform, you need to apply your safety measures. These include setting up a strong password and not storing your Bitcoin in the wallet too long. Unlike stocks or other assets, consistency, persistence, and safety should be the primary concern.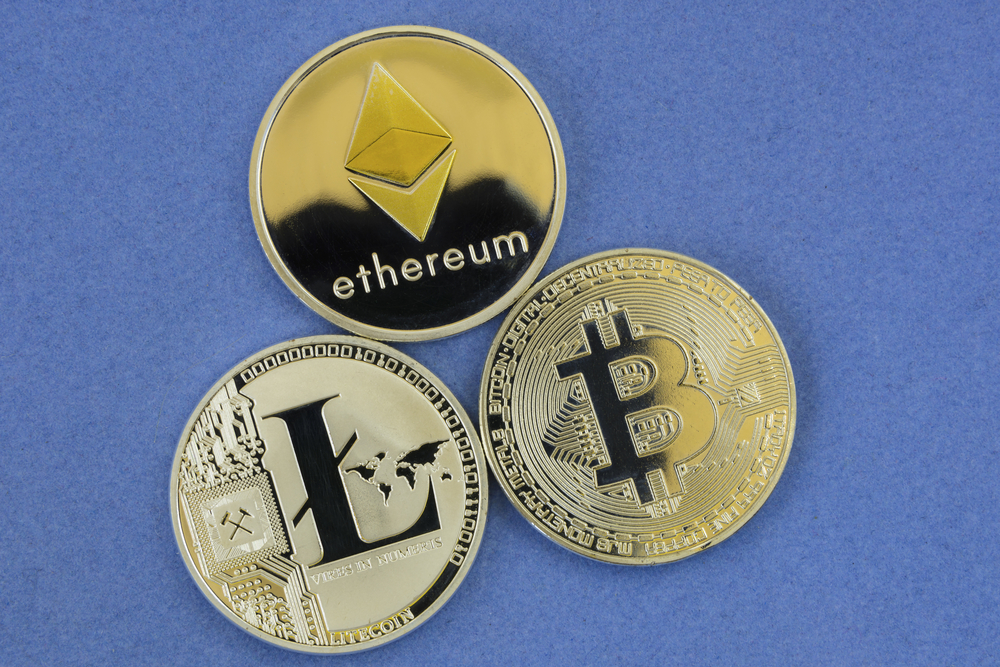 7. Limited Options
Market liquidity and security have become two significant reasons why controllers bodies around the world skeptical against investments in digital currencies. Even though Bitcoin booked valuation records during these past two years, the physical worlds aren't convinced yet. Consequently, you'd not be likely to find a physical bitcoin exchange store or center in your city anytime soon.
Investors would stick to digital currency trading and exchange platforms to invest in Bitcoin. Some platforms, including Coinbase, eToro, Robinhood, Gemini, Block, or Bitcoin IRA, are examples where you can purchase and trade your bitcoin. Fortunately, these platforms also develop their mobile apps to improve your accessibility to your Bitcoin account. The growing competition among crypto sites also makes them more responsive and caring to their users.
8. Skepticism is Everywhere
Bitcoin has been facing skepticism since its beginning until now. From governmental figures to authorities aren't impressed with Bitcoin no matter how many breakthroughs this digital currency has brought on the table. Bitcoins have faced various accusations, from being theoretical to having a weak foundation of value. Skepticism comes out usually from the traditionalists and conservative financial figures.
We've presented to you volatile nature, threats, and other possible downsides. However, the fact that Bitcoin has become a valuable yet profitable investment is undeniable. Today, the financial market can't avoid discussing Bitcoin and digital currencies as countable investment portfolios. If you're planning to invest in Bitcoin, you'd need to elaborate on the skeptical views on digital currencies along with the facts of their booming markets. Bitcoin is no ordinary or standard investment portfolio, but many investors have purchased, held, traded, and used it.
Conclusion
The global impact of Bitcoin is undebatable as it's also amplified with global information. Cross-border payments have become possible because of Bitcoin's massive has implications on international finance as well. Whether the skeptics like it or not, Bitcoin and other cryptocurrencies are the best places to go whenever a centralized monetary policy comes to fail. Soon, Bitcoin would have a more significant impact on the global economy and finance.
Before investing in Bitcoin stocks, you should elaborate on the factors mentioned above. If you've decided to invest in Bitcoin stocks, then you'd need to be sure Are Bitcoin Investment Trust and Safe in 2021? and comprehend how things work whether you want to hold or to trade your Bitcoin.